CURRENT INFORMATION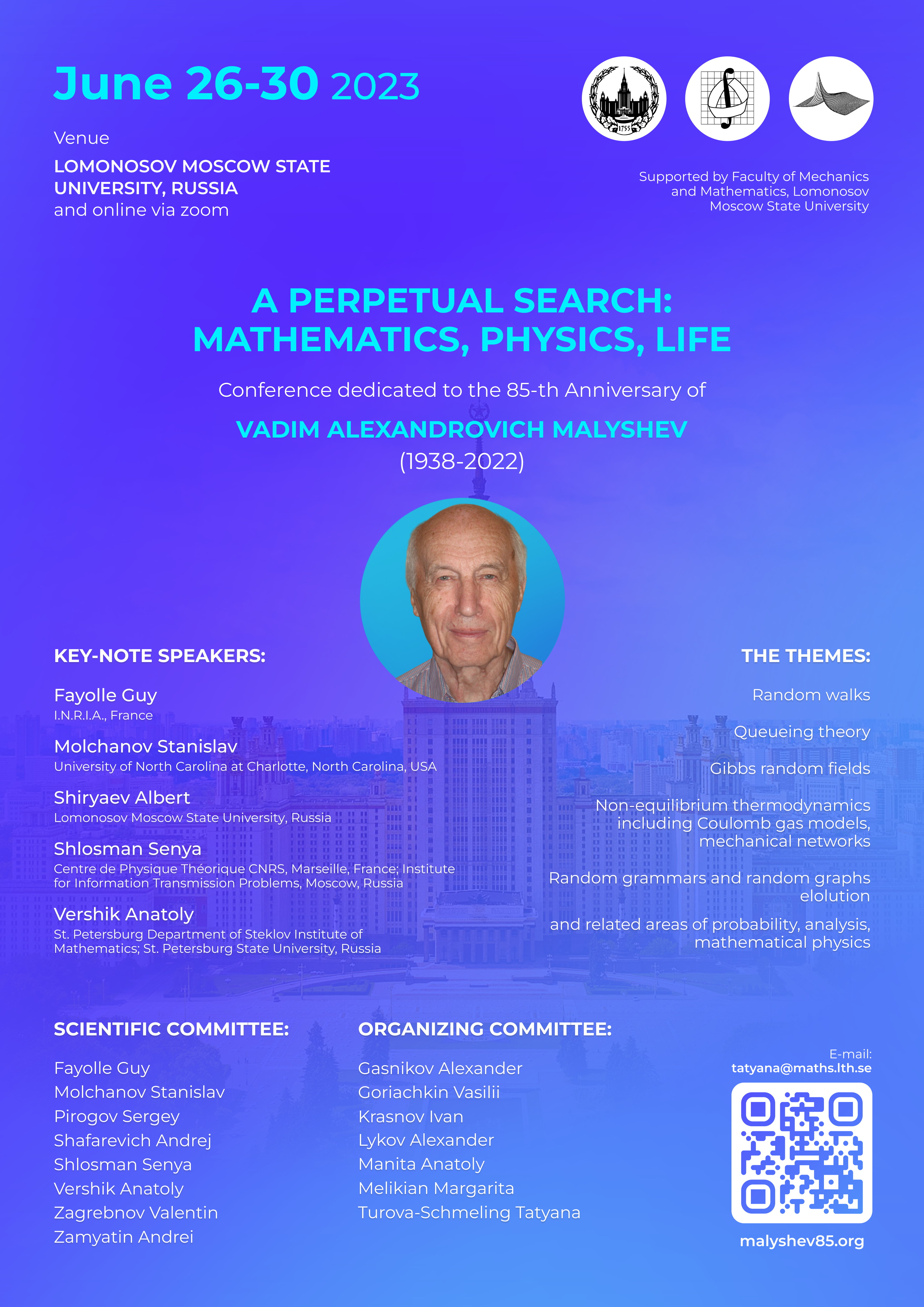 To participate a conference please register via Registration page.

Submission of the talks is still open till May 15, 2023
VIA REGISTRATION FORM.

All speakers have 30 min for the talk including questions.
All key-note speakers have 50 min for the talk including questions.
The talks can be presented online via ZOOM or at MSU, the site of the conference.
To get access to the conference venue at MSU the registration is necessary.

For those who needs visa to enter Russia: if you want assistance, please contact the Organizing committee as soon as possible and not later than May 10.

You can download the poster in png or pdf .